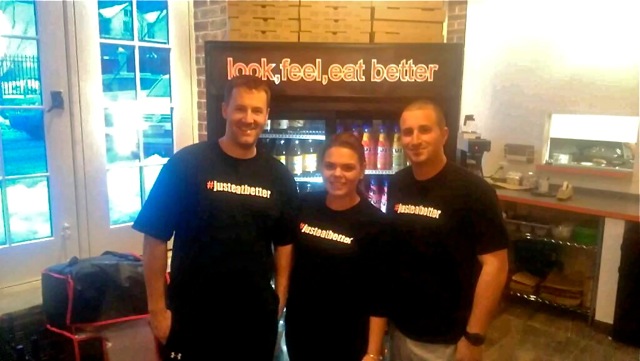 For Staten Island's health-conscious, places to eat that specialize in healthy food choices at reasonable prices are few and far between- until now.
Just opening in the West Brighton section of Staten Island is an eatery that provides Staten Islanders with a healthy alternative to all of the fast-food chains, pizzeria's and burger joints that are prevalent across the island.
Healthy Eating on the North Shore
Better– opening its doors just a few weeks ago at 400 Forest Avenue- has been welcomed with open arms to Staten Island's West Brighton neighborhood.
Anyone living in West Brighton knows exactly why Better fits in perfectly here, and why it will be a great addition to the community. With access to Silver Lake and Clove Lakes parks, it is not uncommon to find runners, walkers and cyclists on the streets and in the park on any given day (yes, even in the dead of winter). And, with the Broadway YMCA a mile away and Planet Fitness within walking distance, it is no surprise why Better on Forest Avenue has already gotten so many visitors.
The staff at Better has been pleasingly surprised with the support and friendliness that the people of West Brighton have shown, even within the first week of opening. Between the friendly customers and the amount of foot traffic along the street outside, Better has had a very successful first few weeks.
But that's no surprise. I stopped in for a quick visit and as soon as I walked in the door, I could tell exactly why the Better on Forest Avenue is the third location to open up in just under a decade (owner Louie Noia has two other locations on Staten Island; one on Victory Boulevard and the other on Hylan Boulevard).
Sleek and modern, Better prides itself on offering healthy food without sacrificing taste (or your wallet). The menu consists of a variety of different food items: serving breakfast and lunch and dinner entrees, salads, wraps, smoothies, soups and more. Better can also make custom order dishes for special diets (like vegan or vegetarian) and have gluten-free options as well. Better also has menu items for kids, providing families with healthier alternatives. All around, Better is, well… better!
My Experience at Better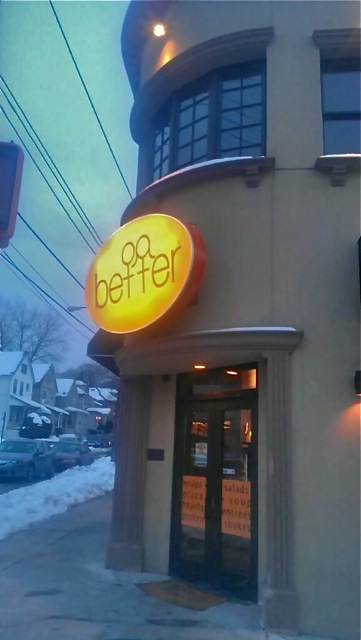 At my visit, I enjoyed a daily special called the 'Sweet Burger,' which was a turkey burger with brown rice, goat cheese, avocado and light raspberry vinaigrette dressing, wrapped in a whole wheat wrap. It was flavorful and filling, but the fact that it was healthier than any of my other alternatives for an evening on-the- run was the most satisfying part. That's the exact feeling the staff at Better want to create for their customers.
Better is a perfect example of how making small changes to your diet can actually have a big impact. For example, by replacing foods that are high in fat and sugar with more whole foods and fruits and vegetables, you provide your body with the nutrients it needs to sustain you throughout the day. These foods are also more filling, and don't leave you craving something to eat within an hour or so, like processed food or foods high in sugar would.
The way you prepare your food also makes a big difference. Better grills, steams or bakes its food instead of frying it, providing you with less saturated fat. They prepare the foods using a variety of different flavors, so taste is not sacrificed either. The foods prepared are always fresh and made to order.
I was so pleased with my meal, and believe whole-heartedly in their philosophy of empowering individuals to make better food choices. This is a much-needed addition to Staten Island's North Shore, and I'm so glad it opened up in the heart of one of my favorite neighborhoods!
So, put down the assorted fine chocolates you got this Valentine's Day and over to Better on Forest Avenue for a sweet smoothie or protein brownie instead. With their eat-in, take-out or delivery options, there is no reason why you can't enjoy better food today!
For more information, visit their website at www.justeatbetter.com.
If you are looking to buy a home on Staten Island and want to know more, please don't hesitate to contact me on Facebook or Twitter. Even better, my website is full of helpful information about the different North Shore neighborhoods, local businesses, news and events. Don't forget to check out North Shore Buzz for video interviews and home-buying tips. I hope to meet up with you soon!