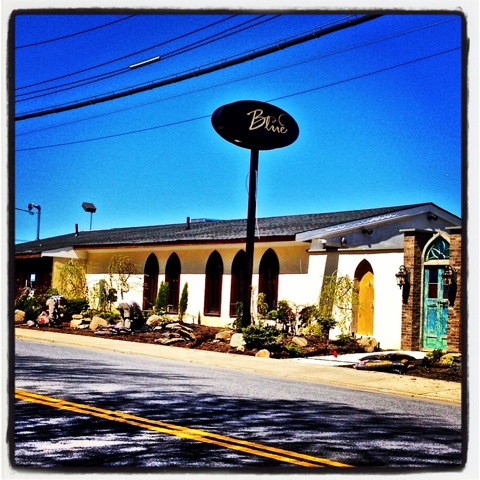 One of my favorite things about living on Staten Island's North Shore is the many dining options available. No matter what you're hungry for- in terms of food or atmosphere- chances are you won't have to travel far to find the perfect restaurant to satisfy your pallet. One of my favorite "new finds" just opened its doors in May of 2012, and is located right on Staten Island's waterfront.
Blue restaurant (at the former location of R.H. Tugs) has added some much needed diversity and elegance to the borough's industrial waterfront. Located at 1115 Richmond Terrace, Blue offers a unique taste to diners looking to spend an afternoon or evening out.
Not Your Typical Staten Island Restaurant
Locals, out-of-towners and visitors from other boroughs will all agree- this restaurant's food fare is not what you would normally find on Staten Island. Providing a mix of Mediterranean, Turkish and pan-Asian cuisine, Blue's menu offers a variety of foods and unique tastes that are hard to find anywhere else in the borough.
The variety of food Blue serves breaks the mold when it comes to what patrons might expect from a "typical" Staten Island restaurant. You no longer have to go into Manhattan or Brooklyn to find a unique restaurant whose bold spices and unique flavors will leave your taste buds dancing—its right here on the North Shore!
So Many Reasons to Love Blue
Besides the food, there are so many other reasons Blue is appealing.  It recently has extended its dining space to include an outdoor seating area, positioned under a beautifully crafted pergola. Whether you are outside enjoying the gentle breeze or are inside admiring the Gothic-style features, the waterfront views from any seat in the house are absolutely breathtaking. I recently enjoyed watching the sunset from Blue's outdoor dining area, and was pleasantly surprised with how peaceful and serene the otherwise "industrial" view is.
Patrons who regularly frequent Blue Restaurant say that it is not just the food that keeps them coming back. Blue restaurant provides a front row seat to Staten Island's vibrant shipping and tugboat industry, and the parade of nautical traffic- tugboats and cargo ships alike- is an added bonus to a dining experience that you can't find anywhere else.
Partnership with a Local Farm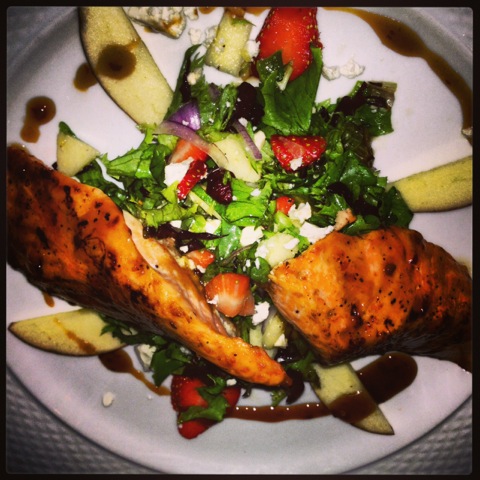 Another unique aspect worth highlighting has to do with the origins of the food Blue serves.  Shortly after its doors opened in the spring of 2012, Blue formed a partnership with Heritage Farm (link:www.snug-harbor.org/sustainable-farm/), a newly established farm located on the grounds of Snug Harbor Cultural Center (link:www.snug-harbor.org).
The local farm supplies much of the organic produce that Blue serves, providing the neighborhood restaurant with fresh, organically grown fare- a feature that is hard to find in many other Staten Island restaurants. There is even a section on the menu entitled, "from the farm up the block" honoring this partnership.
Patrons of Blue not only feel good about the origins of the food they are consuming, but can take pride in supporting a business and its collaboration with another local business.
Perfect for Any Occasion
No matter what brings you to Staten Island's North Shore, Blue is a dining experience that you don't want to miss out on. Whether you are exploring St. George for the day, have tickets for a show at Snug Harbor in the evening, are planning a romantic dinner, or want to host an event, Blue restaurant will not disappoint.
For those of you looking to buy a home on Staten Island, check out my website www.hollywiesnerolivieri.com  for listings and much, much more information on all of the attractions, restaurants, and "happenings" going on in the area. Who better to show you all of the borough's best kept secrets than your North Shore Expert, Holly Wiesner-Olivieri?  Let's connect on Facebook and twitter. Perhaps we can enjoy a dining experience at Blue together sometime.