Foodies from all over Staten Island gathered this past Sunday for the second Staten Island Restaurant Crawl, sponsored by the Staten Island North Shore Business Association. The crawl, which featured several North Shore restaurants, is the first of two to take place this year.
Then next restaurant crawl is scheduled to take place this fall on September 21, 2014, from 1-5pm.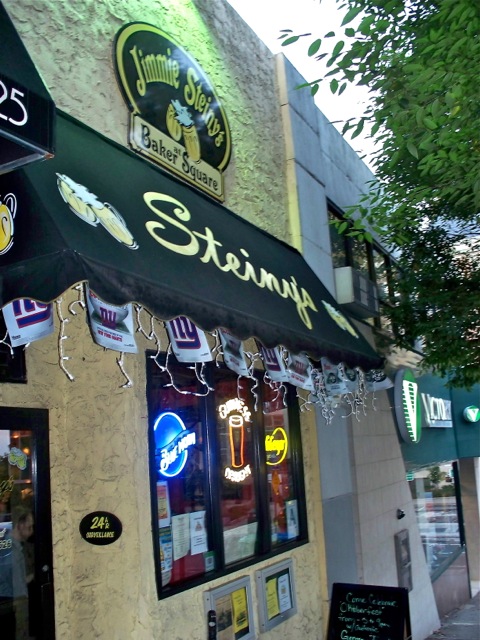 Last year's crawl, which brought out over 400 visitors and featured sixteen different Staten Island eateries, successfully attracted Staten Islanders to the North Shore Corridor, a section of developing businesses along Bay Street and Richmond Terrace, spanning from Livingston to Fort Wadsworth.
This year, the crawl included over two-dozen restaurants and brought in hundreds of visitors. As a Staten Island Realtor that loves to feature the happenings on Staten Island North Shore, I think this a restaurant crawl like this is a great way to showcase the diversity of restaurants the North Shore has to offer, all while celebrating community and supporting small businesses.
Stay tuned for information on how to buy tickets to September's restaurant crawl, which are usually sold at participating restaurants and online through the Staten Island North Shore Business Association website.
And, in the mean time, why not check out some of the local restaurants that participated yesterday?
Fort Wadsworth:
Da Noi 138 Fingerboard Rd.; 718-720-1650
Rosebank: 
The Phunky Elephant 1271 Bay St.; 718-448-4282
Rosebank Tavern 1258 Bay St.; 718-447-9423
Bin 5 1223 Bay St.; 718-448-7275
Bay Street Luncheonette & Soda Shop 1189 Bay St.; 718-720-0922
Pronto Pizza 1088 Bay St.; 718-442-3535
Jackie's Cake Boutique 1084 Bay St.; 718-477-1770
Fire Grilled Burgers 1077 Bay St.; 718-816-1740
Bayou 1072 Bay St.; 718-273-4383
Stapleton:
Toppings 704 Bay St.; 347-825-2697
Daisy Duke BBQ 691 Bay St.; 718-440-5205
Gatsby's on the Bay 695 Bay St.; 718-4-GATSBYS
Lakruwana 668 Bay St.; 347-857-6619
Tapas 661 Bay St.; 718-448-5800
Wazobia 611 Bay St.; 718-682-1781
Jerry's 637 Diner 637 Bay St.; 718-876-7685
Vida 381 Van Duzer St.; 718-720-1501
St. George:
120 Bay Café 120 Bay St.; 718-273-7770
Pier 76 76 Bay St.; 718-447-7437
Karl's Klipper 40 Bay St.; 718-720-4442
Ruddy & Dean 44 Richmond Terr.; 718-816-4400
Beso 11 Schuyler St.; 718-816-8162
Jimmie Steiny's Pub 3 Hyatt St., 718-442-9526
Livingston:
Leidy's Shore Inn 748 Richmond Terr.; 718-447-9240
Blue 1115 Richmond Terr.; 718-273-7777
New Brighton:
Adobe Blues 63 Lafayette Ave.; 718-720-2583
Are you looking to buy a home on Staten Island's North Shore or surrounding areas? As a native Staten Islander and North Shore resident would love the opportunity to share my knowledge and expertise of the various North Shore neighborhoods that would fit your lifestyle. Contact me on Facebook or Twitter. Even better, my website is full of helpful information about the different North Shore neighborhoods , local businesses, news and events. Don't forget to check out North Shore Buzz for video interviews and home-buying tips.
There are two kinds of Real Estate professionals… those who understand the emotional and financial complexity of selling or buying a home… and those who don't.
I hope to meet up with you soon!