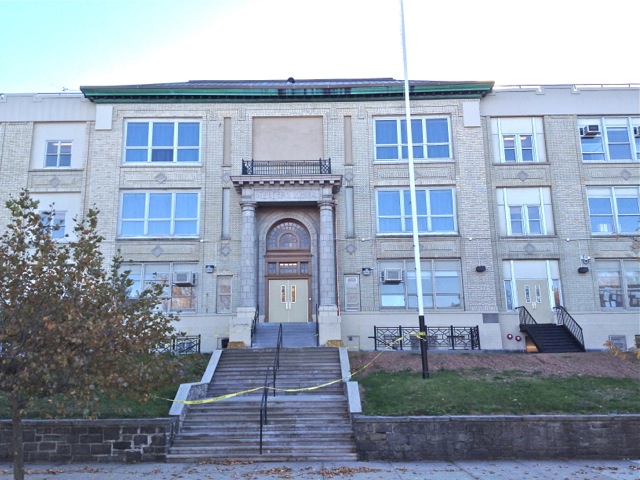 November: a month looked upon fondly as a time spent with family and friends, preparing for the holiday season and giving thanks. However, for parents of school-aged children, November represents one of the busiest months on the school calendar; with parent-teacher conferences, open houses and preparations for school holiday events well underway.
For potential home buyers- those with children or those hoping to start a family in the future- buying a home on Staten Island most likely involves intense research into the different neighborhood schools. As a North Shore Realtor, I understand the importance of exploring your choices. Often times, one of the first questions I am asked is, "what is the zoned school?" Well, the answer is a lot more complex than you might think. Now, Staten Island families have a lot more options when it comes to choosing a school for their children.
If you are looking to buy a home on Staten Island and find yourself considering your school options, you'll definitely want to read on for information about choosing a school, and for information on some new schools that have just opened on Staten Island's North Shore.
Looking Outside the Box, or, "Zone"
Gone are the days when a neighborhood school was a "neighborhood school," where students living within a particular zone attended a particular school. Yes, whenever you buy a home on Staten Island, you are "zoned" for a particular school, but that no longer means that that school is your only option. Parents of students entering ninth grade, sixth grade, and even kindergarten can apply to send their child to any school, regardless of whether or not the child is zoned for that school.
That being said, whether or not a student is accepted into a school or program that they have applied for is based on a variety of different factors. There are admissions priorities, which may include whether or not a student has met a certain academic standard, is zoned for that school, or has a sibling at that school. Many schools admit students based on a lottery. Parents should be aware of the admissions policies when applying for different schools and programs (which are all outlined on the New York City Department of Education website.
And of course, Staten Island's North Shore is home to many private, parochial and charter schools, all with great academic and extra-curricular programs for their students.
More Options for Families
As a result of being able to apply to any school or different programs within a school, many schools have responded by focusing their courses of study or elective programs on particular themes, such as technology, arts, nursing, entrepreneurship, leadership, and so on. For example, North Shore High Schools such as Port Richmond, Curtis, McKee and Wagner are known for specializing in programs such as Culinary Arts, Nursing, Career/Technical Education, or Theater (respectively). Middle Schools and even elementary schools are also following this trend, drawing in families with specific programs that may not be offered to them at their zoned school.
Having more school options gives working families more flexibility as well. Parents can look outside their neighborhood at schools that may be along their commute to work, or near a relative's home.
New Schools on Staten Island's North Shore
There is no doubt that Staten Island's North Shore is growing, and as a result, there is a need for more schools. This September, Staten Island welcomed two new schools to the borough, Naples Street Elementary (PS 9) and The Harbor View School (PS 59). Both schools are "open-choice" schools, meaning they are non-zoned schools where admission is determined by lottery from applications filed. Each of these schools already has a unique identity, making them appealing options for parents from all the borough.
Naples Street Elementary School has a strong arts program, including dance, music, visual arts and drama, which are integrated into social studies and literacy. In addition, there is a strong focus on health and wellness, with the implementation of a school garden program within the school's first few years. The Harbor View School utilizes a child-centered, project based approach to learning, where children develop the skills of investigation, problem-solving, critical thinking, communication and creativity through hands-on, inquiry based learning experiences.
Be on the look-out for the open-house events these schools will soon be hosting for interested families.
No matter what school you are interested in attending, the most important thing you can do is your research. All of the schools on Staten Island have websites, and for public schools, these websites can be accessed through the Department of Education's website. Also available on the DOE website are the school report cards and contact information to school personnel if you have further questions. Of course, a great source of information is the parents and students who currently attend the school you're looking at.
If you are looking to buy a home on Staten Island, now is the perfect time to look at homes on the North Shore. I would love to meet with you to get the process started. In the mean-time, my website is a great resource, full of current and useful information about local schools, North Shore restaurants, Staten Island attractions and happenings, as well as important things to know about the home-buying process. You can also reach me on Facebook or Twitter.
There are two kinds of real estate professionals…those who understand the emotional and financial complexity of selling or buying a home…and those who don't.
Hope to meet up with you soon!