One of the challenges (and thrills) of being a Staten Island realtor is that you never know what a new day will bring. Just recently listed, a one-of-a-kind premier property in the North Shore neighborhood of Westerleigh. There are so many things about this property that make it unique- from the history of the home, its builder and the dynamics that went into listing the home, to the location of the property itself. Allow me to share with you the details of this immaculate property, and also share with you some insight about how a realtor's neighborhood knowledge can have a huge impact on a client getting the most of what they want, whether they are a buyer or a seller.
So Much to Love…
There is so much to love about this property. The building itself is a Staten Island Chamber of Commerce Building award-winner, and was built by a renowned Staten Islander who was known for constructing superior buildings.
The property consists of three two-family units; the end units consist of two-bedroom units on each floor, while the middle unit consists of one-bedroom units on each floor. The design is colonial style home consisting of solid brick construction, and each unit is bright and spacious. Recent renovations leave the units in move-in ready condition. There are six furnaces, six gas and electric meters, three water meters and each multi-family unit has a full basement with a washer and dryer hook-up. There is even an on-site parking lot in the rear! This truly is a premium property, appealing to investors and visionaries alike.
Located in the North Shore community of Westerleigh, this property is in a prime area for access to public transportation, restaurants, shopping, as well as a quick commute to New Jersey via the Goethals and Bayonne Bridges, and to Manhattan and Brooklyn via the Verrazano Bridge. It is also a quick ride to the Staten Island Ferry terminal in St. George, and is close to some of Staten Island's most popular parks, attractions and recreational locations.
A Personal Touch
Of all the things I love about this property, one thing stands out- even beyond all of its beautiful features, the layout, and the detail that went into the design and construction of the home. I love how when you walk into the units you can tell the love and care that went into the maintenance and upkeep of the property. Just by the way this property presents itself; it is so evident that this place was truly special to the owners, who have kept it in immaculate condition over the past four decades since it was built. As a tribute to the builder, nothing compares to this property.
Knowing Your Neighborhood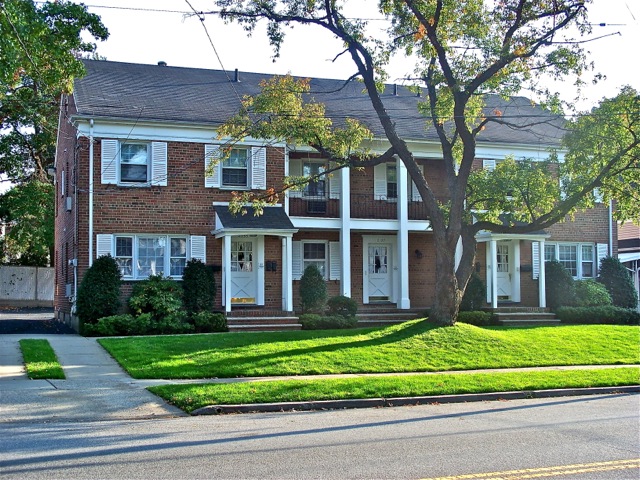 As a realtor, I have dedicated so much of my time to highlighting the unique aspects of Staten Island's North Shore neighborhoods. This allows potential buyers to get a better idea as to what each Staten Island neighborhood has to offer, so that buyers are more likely to make a personal connection and find their "niche," even before they move into their new home. Unfortunately, far too often, realtors miss the mark when it comes to neighborhood knowledge and how important it is to not only be in tune with each community as a whole, but how to use that information in a real estate transaction.
For example, for those of you who are familiar with Staten Island's North Shore, you probably know that a property like this (multi-family, tenant occupied) is so incredibly unique for a community like Westerleigh. Quiet streets, close-knit community feel, and beautiful, historic homes are usually the features that draw people to this North Shore neighborhood. Formerly known as Prohibition Park, Westerleigh was born out of the Prohibition movement in the late 1800's, and has remained dedicated to preserving the 'simple-life' philosophy of the late-19th and early-20th centuries by keeping traffic and noise levels much lower than other areas of Staten Island, and community life active and close-knit.
Because of the history, the majority of homes for sale in Westerleigh consist of residential one-family and two-family homes. Rarely will you find new construction, multi-family properties or apartment buildings. In fact, the narrow streets surrounding Westerleigh Park were created and maintained in such a way to slow down the development of the area, in order to preserve the small-town, close-knit, community feel. The fact that there is a multi-family, tenant-occupied property available for investors to purchase in this neighborhood is truly a once-in-a-lifetime opportunity.
What It All Boils Down To…
So why does all of this neighborhood knowledge matter? This property is the perfect example of how a realtor can use their neighborhood knowledge to get the most out of a property for the seller, and how to identify a prime opportunity for a buyer.
If you are looking to sell your Staten Island home, find a realtor who understands your community and knows what buyers in the area are looking for. A realtor who is able to share with you this knowledge will allow you to highlight the most desirable features of your home. Knowing how common your property is for the neighborhood, or how often this type of property becomes available in your neighborhood are all important pieces of information to be aware of, and can be used to determine things like price point and the marketing strategies that will get your property sold.
If you are looking to buy a home, finding a realtor that has strong community knowledge will allow him or her to give you insight about which communities have a stronger buyers market, and how to take advantage of that. Your realtor should be able to take your list of wants (location, desirable features, affordability) and show you a variety of properties (within many communities) that meet your expectations, instead of limiting you to just one location. Your realtor should also be able to use their knowledge in order to advise you on proper pricing if and when you decide to make an offer.
A good Staten Island realtor will also be aware of the changes that are taking place within the neighborhoods, and will be able to make accurate predictions as to how the value of the home you are looking to buy or sell will be affected by these changes. For example, the revitalization of Staten Island's North Shore is sure to influence the waterfront communities, making now a prime time to buy property in St. George and the surrounding areas.
Even if you're not in the market to buy a multi-family investment home, there is still wisdom to be gained from this property: the importance of finding a realtor who knows how to use their knowledge and skills in order to get you the most out of the real estate transaction. Whether you are looking to buy or sell a home, I would love to sit down with you and discuss your options and how I can assist you in this process. Visit my website, or contact me on Facebook or Twitter. I hope to see you soon!