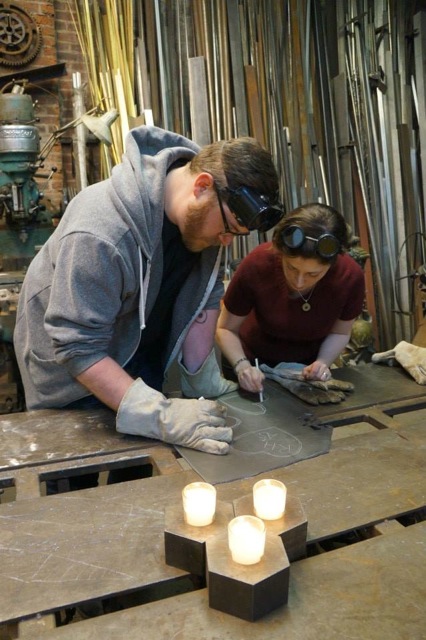 Most people who know me know how enthusiastic I am about the things going on throughout Staten Island's North Shore. It is not uncommon for friends, family or acquaintances to start off conversations with, "Hey Holly, did you hear about ….?"
Recently, there has been a lot of "buzz" about Staten Island Makerspace, a 6,000-square-feet non-profit, multi-disciplinary community workshop that opened its doors this past October. SI Makerspace offers affordable space, tools, workshops and resources to makers, builders, tinkerers, hardware developers, hobbyists, artists, entrepreneurs… literally anyone who wants to "dream, create, make."
And people are doing exactly that.
Sew Cool!
What I love about SI Makerspace are the opportunities this community provides for basically anyone- anyone who wants to be creative, learn a new craft, pursue their passion, or just have fun. By offering workshops, workspace, tools, and now residency programs for young artists and entrepreneurs, SI Makerspace has something for everyone.
Who knew that in the heart of Stapleton you could build an inkle loom and learn how to weave? Or, that somehow, "Women, Wine and Welding" actually go hand-in-hand (in the proper order, of course)? Even children are embracing this community. Makerspace fans come as young as ages six and seven, especially when it involves "Minecraft Madness" or "Mommy and Me Sewing."
No matter what your age or level of expertise, Makerspace offers more than just a space to learn something new or see your ideas come to life. Makerspace provides participants with a place that encourages creativity, celebrates individuality, and models respect and community. People all over Staten Island are connecting and creating at Makerspace.
Staten Island Steel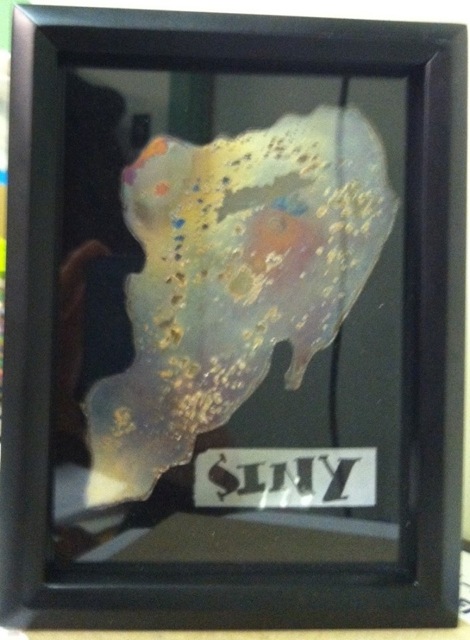 A perfect example of this is the creation of Staten Island Steel, borne out of a workshop held at Makerspace. Here, artist Kevin Mahoney of Silver Lake saw an opportunity to create something beautiful out of something ruined while participating in a metal-working class.
Inspired by the strength of Staten Islanders in aftermath of Sandy, Mahoney took rusted, degraded sheets of metal that had been ruined by the flooding of Hurricane Sandy and made something beautiful out of them. Something strong. Something Staten Island.
His idea, which is represented through small outlines of the island, symbolizes the resilient nature of Staten Islanders fighting to get back on their feet after Hurricane Sandy. These pieces of metal represent strength and beauty in the midst of hardship and destruction. They have also drawn the attention from people all over the world.
Mahoney went from never holding a piece of metal in his hands to learning how to plasma-cut damaged metal into beautiful figurines of Staten Island. His creations sit in shadow box frames and are a reminder of true Staten Island spirit and resilience. For more information and to purchase a piece of Staten Island Steel, visit Mahoney's website at www.statenislandsteel.com.
Why not sign up?
I can't wait to see what Staten Island Makerspace is going to offer the Staten Island community next. As their community continues to grow (which it will), so will the variety of their workshops and events. They also welcome individuals with a hobby, passion or skill to provide workshops for the community. I can't wait to see what they come up with next!
For more information, visit their website at www.simakerspace.com. Use Makerspace to "dream, create, make!"
If you are looking to buy a home on Staten Island, my website is full of information on places just as unique as SI Makerspace. There, you will also find helpful information about the different North Shore neighborhoods, local businesses, news and events. Please don't hesitate to contact me on Facebook or Twitter,  and don't forget to check out North Shore Buzz for video interviews and home-buying tips.
There are two kinds of Real Estate professionals…those who understand the emotional and financial complexity of selling or buying a home…and those who don't.
I hope to meet up with you soon!