St. George is in the Spotlight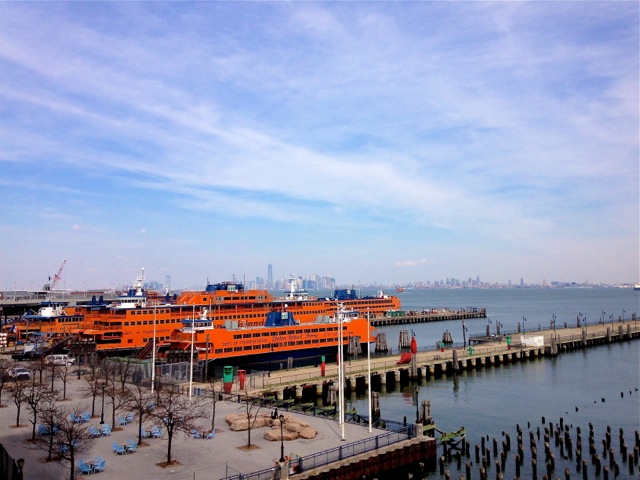 First, the plans for the New York Wheel were revealed, followed by the plans for an outlet mall. Almost simultaneously, construction on over 900 apartments, shops, a public park and esplanade occurred at the former Navy Homeport in Stapleton. And if that wasn't enough, Lighthouse Point, another project set to revive Staten Island's North Shore, is set to break ground this year.
Combine all of these developments with the availability of luxury condominiums in the area, and I'd say that Staten Island's North Shore is in store for some pretty exciting times. No wonder St. George took the 2013 Curbed Cup Neighborhood of the Year title.
Welcome to the Staten Island Renaissance.
I can't seem to say it enough: there is so much happening on Staten Island's North Shore. If you are looking to move to an up-and-coming area that provides an urban feel in a predominantly suburban area, there is no doubt that St. George is the place to look. And NOW is the time to look! St. George is already bustling with great restaurants, arts and culture, history and attractions, and you can't beat the commute into the city. Add some highly anticipated landmarks and you have the perfect place to call home.
For anyone looking to buy a home on Staten Island, being informed about the new additions to this North Shore community is a MUST.
I love featuring all of the newest developments on my website. For now, I'd like to highlight two of the major developments currently underway: The Accolade Condos and Lighthouse Point. Stay tuned for some more information on the New York Wheel and the New York Water Taxi in May.
The Accolade Condos
Their slogan reads, "a step above, a world apart." Nothing could ring more true for these luxury condominiums.
Located at 90 Bay Street Landing in the heart of St. George, 101-unit building offers a combination of studio, 1,2, and 3 bedroom condominiums. Each unit offers elegance, convenience, extraordinary amenities, and stunning views. Location couldn't be better with the Staten Island Ferry within walking distance, as well as access to all of the other North Shore developments set to take place over the next few years.
The Accolade Condos are located in a gated community called Bay Street Landing, and both have many amenities to offer residents. The Accolade itself offers a private lounge with a bar, private dining room and catering services, a golf simulator, children's playroom, pet spa, and fitness center (to name a few). Bay Street Landing offers tennis courts, a picnic area, children's playground, and a dog run. There is on-site parking, an attended lobby, and after this winter, you will be glad to know that landscaping and snow removal services are also provided.
With all of the excitement happening in St. George, the Accolade Condominiums are a perfect fit for anyone looking for quick access to Manhattan along with all of the other conveniences and benefits of city living, but are also seeking a quiet respite from all of the "hustle and bustle" of the city.
Lighthouse Point
I just love how this project is called Lighthouse Point. Naming this three-acre abandoned pier after the old Lighthouse Depot and former Coast Guard Base is the perfect way to add a historical and cultural "anchor" to all of the new developments happening in the area.
Lighthouse Point, located just steps from the Staten Island Ferry terminal, will be a combination of new construction and historic preservation, and will include retail space, dining, a 96-unit rental tower and a 180-room hotel. It will also be the home of the National Lighthouse Museum.
I cannot wait to see the old 19th century buildings (that have trees growing out of them, by the way), be transformed into quaint retail stores, dining areas, coffee shops, bakeries, wineries and a waterfront plaza with plenty of outdoor space for concerts, dining, or relaxing on the pier.
Construction on Lighthouse Point is scheduled to begin sometime this year, and will develop along a similar timeline as the New York Wheel and Empire Outlets.

National Lighthouse Museum Updates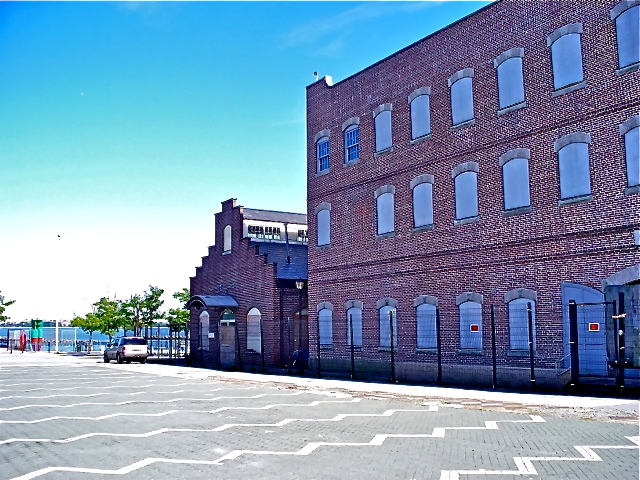 Last fall, I wrote about the National Lighthouse Museum and their goal to finally take up residence in St. George, at the original site of the United States Lighthouse Services General Depot. This location was where all lighthouse operations in the nation centered around, which is why it was so fitting that the National Lighthouse Museum be able to finally find a home in Staten Island.
After 15 years, and just short of their deadline, the Museum has been able to raise enough funds to lease the space in Building #11, which also happens to be located in the same area as the aforementioned Lighthouse Point.
With all of the new developments occurring in the St. George area, it will be so important to have the National Lighthouse Museum there to highlight and preserve the rich history and culture of the St. George area and Staten Island as a whole. Stay tuned for more information on these developments as well.
More to Come…
Like I mentioned earlier, there is so much to write about when it comes to St. George in general, let alone all of the new developments that will begin very soon. Check back next month when I reveal the plans for the New York Wheel and the NY Water Taxi.
Want a sneak-peek of what is to come? Check out North Shore Buzz  to see my exclusive interview with Richard Marin, developer of the New York Wheel.
If you are looking to buy a home on Staten Island and want to know more, please don't hesitate to contact me on Facebook or Twitter. Even better, my website is full of helpful information about the different North Shore neighborhoods, local businesses, news and events. Don't forget to check out North Shore Buzz for video interviews and home-buying tips.
There are two kinds of Real Estate professionals…those who understand the emotional and financial complexity of selling a home…and those who don't.
Look forward to meeting up soon!