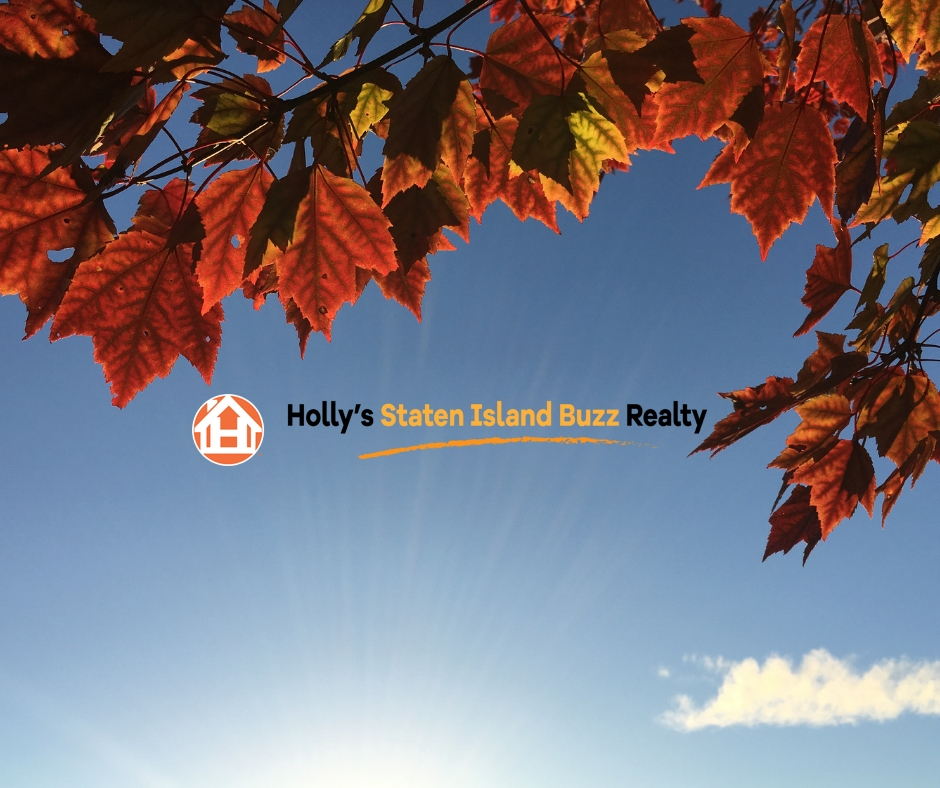 FALL is our favorite season at Holly's Staten Island Buzz Realty! The cooler weather and falling leaves create the perfect backdrop for embracing family traditions like apple picking and pumpkin carving. While spring is considered the "peak" real estate season to sell a home, the romanticism of fall can absolutely help maximize your bottom line. As your trusted realtor, we've put together a list of "7" Fall Home Selling Hints for attracting autumn homebuyers.
Tip #1: Bring in the Light: As the days get shorter, the sun sets earlier, making homes appear darker. Adding extra indoor light with floor lamps and battery-operated candles can help brighten up a home. Consider solar-powered landscape lighting for outdoors.
Tip #2: Flexibility Sells a Home: Cooler weather means more outdoor activities for families. It helps to be flexible with showings, which may include evenings and weekends. As your realtor, we aim for minimal disruption and optimal results.
Tip #3: Too Much Seasonal Decorating Can Hurt: As you decorate for the holidays, remember less is more. Potential buyers need to see themselves in your home and too much seasonal décor can be distracting.
Tip #4: Show Them Your Cozy: Help potential buyers see the cozy corners of your home. Light fireplaces and show off finished basements for hang out space. Let them know they could spend a few cold months comfortably indoors.
Tip #5: Check the HVAC: You want the air inside your home to smell fresh. Have you HVAC system checked before you need to turn on the heat. If you discover problems with the furnace, it's better to fix them before your home goes on the market.
Tip #6: Prepare Some Autumn Edibles: Bring autumn scents indoors! Set out freshly baked pumpkin cupcakes or simmer hot apple cider on the stove. Put a tray of cinnamon sticks on the counter, prop open a cookbook to an autumn stew, or fill a bowl with crisp red apples.
Tip #7: Make Your Windows Sparkle: Rain and wind from over the summer months can make your windows dusty or streaked by autumn. You might not notice smudges, but your buyers will. To sell your home, make your windows sparkle.
Be sure to follow Holly's Staten Island Buzz Realty on Facebook, Twitter, YouTube, and of course, Instagram! Visit our Instagram page every Thursday for more "Holly's Home Selling Hints!"
Whatever the season, Holly's Staten Island Buzz Realty is here to represent "you." We are committed to working towards helping your family achieve their real estate goals 24/7, 365 days a year.
Contact Holly's Staten Island Buzz Realty 60 Bay St. Suite 701 Staten Island N.Y.10301 Today! Office: #718-702-6848 or #917-414-0847