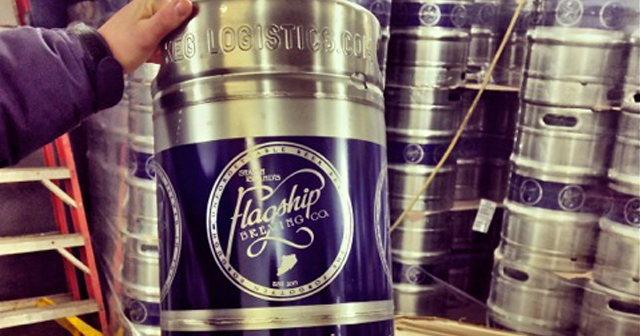 Let's raise a glass to Flagship Brewery, the first brewery to open on Staten Island in over 50 years! Owned and operated by three Staten Island childhood friends, the Flagship Brewery brings a unique product and a unique atmosphere back to Staten Island's North Shore.
Flagship will be offering three different home-brewed beers to start, each with a unique, Staten Island taste. Among the brews, all 'Staten Island Born and Raised' (which happens to be the Flagship logo), will be an American Wit Beer, an American Pale Ale, and a Dark Mild.
Located at 38-40 Minthorne Street, Flagship Brewery is in the heart of Staten Island's North Shore. With an on-site parking lot, a quick walk from the Tompkinsville stop on the Staten Island Railroad and a convenient stop along the Victory Boulevard bus route, there is no reason why you can't get over to Staten Island's newest attraction.