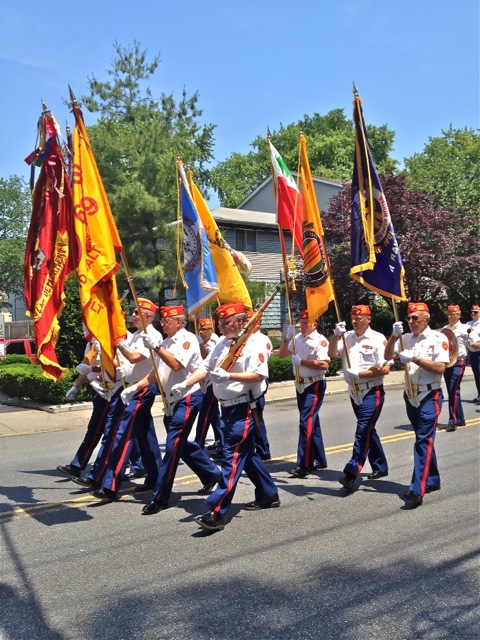 In just a few days, thousands of Sailors, Marines, and Coast Guardsmen from United States Navy and United States Coast Guard ships will dock in harbors across New York City. Now in its 26th year, Fleet Week New York City (which has been held nearly every year since 1984), is a great way to celebrate the sea services and meet nearly 1,500 Sailors, Marines, and Coast Guardsmen.
Fleet Week New York offers a variety of different displays and demonstrations throughout the week, including participation in local Memorial Day Parades. View the schedule below for more information on what Fleet Week events are happening on Staten Island's North Shore this upcoming week.
Whether you decide to tour a visiting ship, attend a lecture, watch the ships parade into the harbor, or attend a musical performance, Fleet Week is a great kick-off to Memorial Day Weekend, a time of reflection and remembrance of those who have paid the ultimate price for our freedom.
Fleet Week on Staten Island
May 21st: View the Parade of Ships heading to Manhattan starting from under the Verrazano Bridge. All ships will sail up the Hudson River to the George Washington Bridge, where they will then return back to dock at their temporary homes for the week. Docking in Staten Island at Sullivans Pier in Stapleton are two U.S. Navy Ships including the USS Cole (DDG 67) and the USS McFaul (DDG 74) both from Norfolk, Virginia, and the U.S. Coast Guard ship Cutter Katherine Walker (WLM 552) from Bayonne, New Jersey.
Close by in Manhattan, and only a Staten Island Ferry ride away, will be the U.S. Navy Ship USS Oak Hill (LSD 51) and the U.S. Coast Guard ship Cutter Campbell (WMEC 909).
May 22nd thru May 26th: Open to the public from 8 am to 5 pm are ship tours at Sullivans Pier at the Stapleton Homeport and Pier 92 in Manhattan.
May 23rd: Although not open to the general public, the U.S. Navy Aerial Demonstration will take place at Curtis High School beginning at 10am. Immediately following, the Navy Band Northeast "Rhode Island Sound" will perform a wide range of music, from top-40 hits to contemporary, country and patriotic favorites.
May 24th: Always exciting are the Search and Rescue Demonstrations. On Saturday, the U.S. Coastguard will do just that in the water off The Sullivans Pier in Stapleton for visitors to see. The demonstration will take place from noon – 12:30pm.
May 24th thru May 26th: Don't miss out on the "Staten Island Fleet Week Splash Music Festival," which will take place at Sullivans Pier from noon – 5 pm on Saturday thru Monday. Over the course of three days, ten local bands and musicians will play a combination of rock, pop, country, and 50's-60's music for ship visitors. Navy Band Northeast's "Brass Band" will also perform on May 24th.
Other Ways to Celebrate
Besides Fleet Week, there are plenty of other ways to celebrate Memorial Day, while spending time with family and friends. Don't miss out on these Staten Island traditions.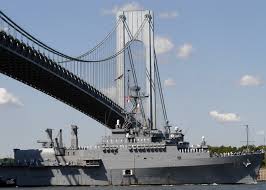 Memorial Day Parade: This year's Staten Island Memorial Day Parade will take place on Monday, May 26, 2013 beginning at noon. The parade will begin at Forest Avenue and Hart Boulevard, and is expected to have over 1,500 participants.
Memorial Day Run: 2014 marks the 34th annual Staten Island Advance Memorial Day Run, which takes place along Father Capodanno Boulevard. The four mile run was re-routed last year due to damage from Hurricane Sandy, but race coordinators are hopeful that this year's run will bring runners back on the original course. For more information, visit here.
Staten Island Beaches: The New York City Department of Parks and Recreation maintains 14 miles of beaches, all of which are open beginning this Memorial Day weekend. Staten Island is home to four beaches, including South Beach, Midland Beach, Wolfe's Pond Beach, and the city's newest beach, Cedar Grove Beach.
If you are looking to buy a home on Staten Island and want to know more, please don't hesitate to contact me on Facebook or Twitter. Even better, my website is full of helpful information about the different North Shore neighborhoods, local businesses, news and events. Don't forget to check out North Shore Buzz for video interviews and home-buying tips.
There are two kinds of real estate professionals…those who understand the emotional and financial complexity of selling or buying a home…and those who don't!
Enjoy your Memorial Day weekend and I Look forward to meeting up with you soon!