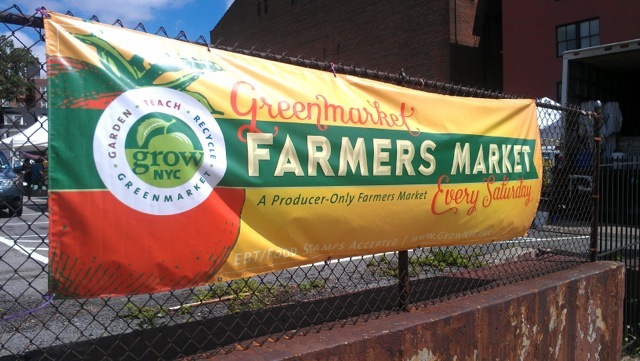 As spring slowly settles in on Staten Island's North Shore, Green Thumbs across the island are getting ready to till their beds and sow their seeds, with the hopes of a plentiful harvest in the upcoming months.  Coming from a family of gardeners, I know the time and dedication it takes to manage a garden and the many rewards that go along with it.
No matter where you live on Staten Island's North Shore, or whether or not you have a knack  or interest in gardening, below are some easy ways to take advantage of the benefits of living in New York City's greenest borough. Want to reap the benefits without putting in the work? Why not check out a CSA (Community Supported Agriculture) or Greenmarket? Keep on reading for more information on these as well.
No Space, no Problem!
"Let nature be in your yard." Wise words from Greg Peterson, founder of www.urbanfarm.org. There is a huge urban gardening movement going on throughout New York City, allowing city residents to make the most out of their small spaces.
For Staten Islanders who may rent or prefer to keep their gardens on a patio or deck, container gardens are a perfect solution. These types of gardens eliminate the need for digging, they are portable, and they are less labor-intensive. They are great for growing herbs that can be moved inside during the cooler months. Just make sure the plants you want to grow will not outgrow your containers, and that you have sufficient drainage.
Community Gardens
For Staten Islanders looking to grow their own fresh produce and plants but who may not have the space in their own yard, joining a community garden is a great option. Community gardens also foster a sense of identity, ownership, stewardship and sprit. Community gardens on Staten Island have been giving individuals, families and youth many opportunities to connect with the environment and one another. Joining a community garden may involve some volunteer work and labor, but the benefits are well worth it.
Some North Shore community gardens include:
Bayview Habitat- Bayview Terrace between Holdridge and Bannitt Avenue
Joe Holzka Garden- Corner of Barker Street and Castleton Avenue
Roots of Peace Community Garden- Targee Street between Irving Street and Waverly Place
Snug Harbor Heritage Farm- Snug Harbor Cultural Center and Botanical Gardens; 1000 Richmond Terrace
Staten Island Moravian Community Garden- 1657 Victory Boulevard
West Brighton Community Garden- 230 Broadway Street
Westervelt Community Garden and Family Garden- Westervelt Avenue between Curtis Place and Cleveland Street
Community Supported Agriculture
Community Supported Agriculture (CSA) is a newer movement in farming where individuals support a local farmer by serving as "share holders" of the farm. Members cover the anticipated costs of the farm operation and get the produce the farm generates throughout the growing season. CSA's are great for individuals who want to support local farmers, help preserve local farmland, obtain fresh local produce, and want the peace of mind that comes along with knowing where their food comes from and how it is grown. The CSA's on Staten Island are also dedicated to working with community food pantries and hunger organizations so that all families can have access to local produce.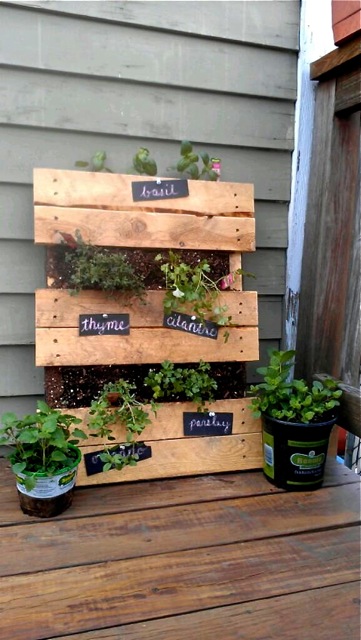 There are two CSA's that Staten Islanders can join:
Staten Island Community Supported Agriculture: supports the Starbrite Farm located in Hardwick, New Jersey. Visit www.statenislandcsa.org for more information.
Mid Island Community Supported Agriculture: supports Circle Brook Farm in Andover, New Jersey. Visit www.midislandcsa.org for more information.
Staten Island Greenmarkets
For those of you who are looking for fresh produce, cheese, meat and baked goods from local farms, you can also visit one of the Staten Island GrowNYC Greenmarket locations.
St. George Greenmarket- Located at the corner of St. Mark's Place and Hyatt Street. Open Saturday's from 8 am- 2 pm starting May 3.
Staten Island Mall Greenmarket- Located in the parking lot of the Staten Island Mall. Open Saturday's from 8 am- 4 pm starting May 3.
The Greenmarkets also offer textile recycling, food scrap compost collection, battery and cell phone recycling, and other educational events and cooking demonstrations from May to November.
Enjoy spring on Staten Island's North Shore by checking out your neighborhood community garden, greenmarket or CSA. There are so many opportunities to connect with the earth, connect with the community, and enjoy the warm weather to come!
If you are looking to buy a home on Staten Island and want to know more, please don't hesitate to contact me on Facebook or Twitter. Even better, my website is full of helpful information about the different North Shore neighborhoods, local businesses, news and events. Don't forget to check out North Shore Buzz for video interviews and home-buying tips.
There are 2 kinds of Real Estate professionals…those who understand the emotional & financial complexity of buying or selling a home…and those who don't.
Look forward to meeting up with you soon!