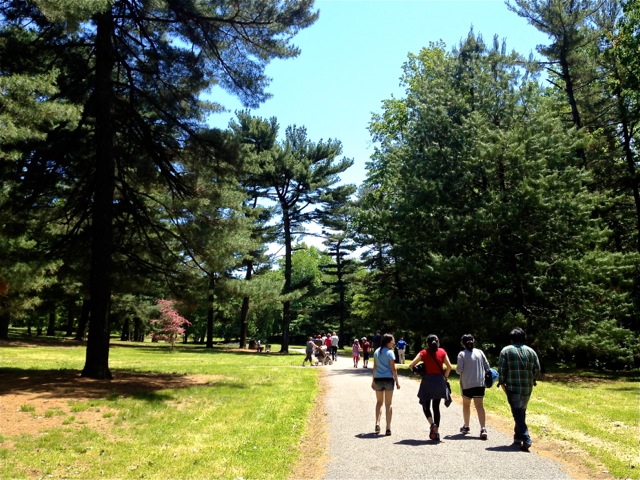 For those of you who happen to be native Staten Islanders and for the rest of you who have just recently called Staten Island "home," Staten Island summers are full of many opportunities for residents to get out and enjoy our parks, beaches and cultural centers.
Read on to find out what to do this summer, including some Independence Day celebrations that you won't want to miss!
Independence Day Celebrations
Alice Austen House- Independence Day Celebration
Celebrate Independence Day with the Staten Island Philharmonic on the lawn of Clear Comfort. The concert begins at 6pm and is FREE!
Enjoy a pie-baking demonstration, help chip and churn ice cream, play games, join the Pinwheel Parade and listen to a dramatic reading of the Declaration of Independence at Historic Richmond Town this Independence Day. The festivities start at noon through 4:00 pm.
Bring your lawn chair and join Staten Island Out LOUD! as they read the Declaration of Independence at the Conference House, starting at 2:00 pm.
Independence Day Fireworks
One of the best fireworks shows in town happens to be in St. George at Richmond County Ballpark. After each Friday night home game, the Staten Island Yankees puts on a fireworks show, which is visible from most of St. George. Celebrate the 4th with the post-game fireworks display, courtesy the Staten Island Yankees!
Outdoor Movies at the Beach
South Beach will host a free film screening every Friday this summer, beginning with National Treasure on the 4th of July from 9-11pm.
Summer Fun
The fun doesn't just start with Independence Day, nor does it end after the 4th!  Enjoy these events and many more as Staten Island beaches and parks come to life!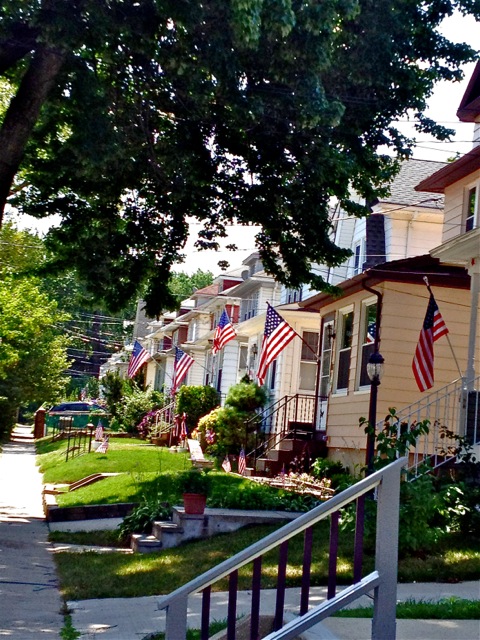 Met Summer Recital Series- July 3, 2014, 7- 10 pm at Clove Lakes Park
This year, the Summer Recital Series returns with six performances in the parks of all five boroughs. Bring your lawn chairs and blankets to Clove Lakes Park to enjoy the talents of Mary-Jane Lee, soprano, Ginger Costa-Jackson, mezzo-soprano, Yunpeng Wang, baritone and Dan Saunders, pianist.
Staten Island Philharmonic Concert- July 5, 2014, 4:00 pm at Willowbrook Park
Enjoy a free concert featuring the "Sweet Sounds of Liberty" performed by the Staten Island Philharmonic. Bring a lawn chair, and picnic!
Back to the Beach Celebration- July 12 and 13, 2014 at Midland Beach
This year's "Back to the Beach" festivities will take include vendors, food and live music, in conjunction with the Carl V. Bini Fund, whose mission is to support the community through scholarships, emergency grants and special needs assistance. Join in the festivities this July 12 and 13 at "Back to the Beach" a
All-American Drive-In- August 11-16, 2014 at Historic Richmond Town
Park your cars and enjoy some old-fashioned fun at Historic Richmond Town's Drive-in movie nights, August 11-16. Connect with them on Facebook or Twitter for updates on movies, times and ticket sales.
Richmond County Fair- August 30 – September 1, 2014 at Historic Richmond Town
Enjoy amusement rides, vendors, food, merchandise, pony rides and more at this year's Richmond County Fair. All funds raised support the educational programs at Historic Richmond Town.
Sunset Concert Series- Every Thursday from 6:30 to 9:30 pm at Various Locations
This series of free concerts will take place weekly at various locations throughout Staten Island. Band lineups are subject to change, but below is a tentative list—you won't want to miss this!
–  July 10, Seaside Wildlife Nature Park, Lovemedo and The Brake Brothers Band
–  July 17, Westerleigh Park, Rachel Isaac's Band and Airtite
–  July 24, Historic Richmondtown, London Fogg and Screaming Broccoli
–  July 31, Conference House Park, Breaktheway and The Prettiest Meltdown
–  August 7, Clove Lake Park, Gifford's Lane and James Santarella
–  August 14, The Children's Park and Splaza in Midland Beach, The Silas Knight Project and The Plastic Soul Band
–  August 21, Bloomingdale Park, Angelica Jade and Radio Daze
–  August 28, Corporal Thompson Park, TBD
–  September 4, Snug Harbor Cultural Center, Charlie Poveromo and the Staten Island Community Band
Throughout July and August, the New York City Department of Parks and Recreation will be showing free movies in its parks and recreation centers from 8:00 to 10:00 pm. See below for a list of movies that will be played on Staten Island this summer.
–  Frozen- Thursday, July 10, 2014- Corporal Thompson Park
–  The Nut Job- Saturday, July 19, 2014- Willowbrook Park
–  Despicable Me 2- Tuesday, July 29, 2014- Bloomingdale Park
–  Cloudy with a Chance of Meatballs 2- Wednesday, July 30, 2014- Seaside Wildlife Nature Park
–  The LEGO Movie- Tuesday, August 5, 2014- Conference House Park
–  Despicable Me 2- Wednesday, August 6, 2014- Dugan Playground
–  Coraline 3D- Thursday, August 14, 2014- Macarthur Park
–  The LEGO Movie- Friday, August 29, 2014- Westerleigh Park
Nothing ends a great summer night better than catching a spectacular fireworks display. Here's list of fireworks displays this summer in Staten Island.
Staten Island Yankees Post-game Fireworks
Saturdays, June 21 & 28; July 19; August 2, 16, & 30 and Fridays, July 4 & 18; August 1, 15, & 29- After the Game
Fireworks on South Beach-Sand Lane & Father Capodanno Blvd.
Sundays, June 22 & 29; August 3 & 31 and Wednesdays, June 25; July 2, 9, 16, & 30; August 13, 20, & 27
Summertime or anytime is a great time to look and buy a home on Staten Island!
Want to know more, please don't hesitate to contact me on Facebook or Twitter. Even better, my website is full of helpful information about the different North Shore neighborhoods, local businesses, news and events.
Don't forget to check out North Shore Buzz for video interviews and home-buying tips.
Enjoy your holiday! Look forward to meeting up soon!