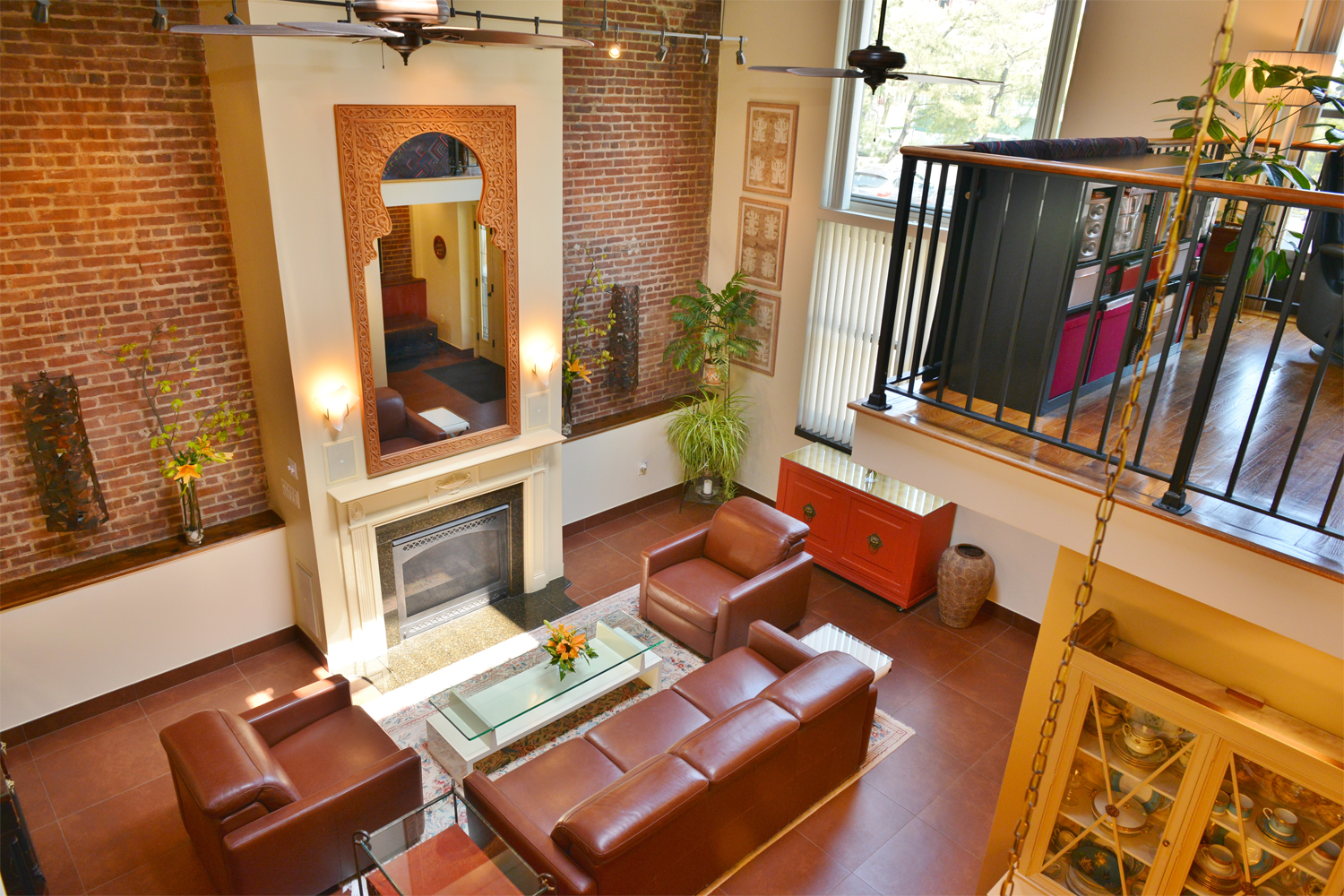 Holly's Staten Island Buzz Realty understands that buying a home can be stressful and exciting all at the same time. Once you've put down roots in a community, the idea of relocating elsewhere – even within the same city – may seem like a daunting task. Fearing the unknown can work against you purchasing a new property and that reluctance to step out of your comfort zone can result in a missed opportunity.  So, have you ever asked yourself – "What would it take to get me to move?" Check out what just sold in Saint George! A Spectacular Luxury Duplex in Bay St. Landing, Staten Island New York, 10301.
We received a phone call from a couple who was requesting a showing at Bay Street Landing. The woman said it would have to be "a very special home" to convince them to leave their current address of 26 years. CHALLENGE ACCEPTED! Holly's Staten Island Buzz Realty knew we had the perfect property in a location they just could not resist – Bay Street Landing in historic Saint George! 
Historic St. George & Bay Street Landing:
Home to the Staten Island Ferry terminal, St. George is a vibrant community on a hill that's infused with charming Victorian homes, a bustling downtown strip, the borough's municipal buildings, and trendy restaurants. With the grand opening of Empire Outlets in downtown St. George it's New York City's first and only outlet mall featuring 100 designer outlet stores! 
Holly's Staten Island Buzz Realty, Inc. is proud to assist our clients with purchasing waterfront properties in this dynamic area! With all the amenities included in this north shore community, we knew 48 Bay Street Landing would absolutely compliment the buyers' current lifestyle and careers while providing them with the potential for a great financial investment. 
A Home That Matches A Lifestyle
Located on the waterfront with spectacular views of the Manhattan Skyline and the Verrazano Bridge, our clients loved the ambiance and convenience of being minutes away from the Staten Island Ferry. They could not resist all St. George had to offer and ultimately decided to leave their previous residence of 26 years to purchase one of the most spectacular and luxurious duplex homes Bay Street Landing has to offer! This magnificently renovated luxury duplex transformation of 2000 sq.ft., including 2 + bedrooms and 2.5 baths is one of the largest units in this co-op building. This property contains a breathtaking grand entrance, soaring 18 ft. ceilings and a dramatic overhead mezzanine. The sellers preserved the original century ceiling architecture, ductwork, and timber beams. Every stone of the original brickwork was also cleaned and restored to highlight its natural beauty. Our new buyers will enjoy fabulous water views and stunning sunsets in a home that matches their lifestyle while enjoying the all amenities Bay Street Landing has to offer. 
Amenities include a gym, tennis courts, barbeque area, basketball court, dog run, and playground. Minutes to the free ferry, the New Empire Outlets, restaurants, St.George Theatre, Staten Island Yankees Ballfield, Lighthouse Museum, and the future Lighthouse Point. Enjoy luxury living in this prestigious gated community, 24-hour security and includes 1 parking space. The amazing home's outstanding flow and energy are a delightful treat for the soul! Much happiness to the new owners! Welcome to Bay St. Landing!
Interested in exploring properties in Bay Street Landing? Does the charm and convenience of historic St. George appeal to your home buying needs?
Then check out my current listing at 10 Bay Street Landing, another SPECTACULAR DUPLEX TOWNHOUSE FOR SALE! It's a magnificent 1150 sq.ft, 1-bedroom mezzanine unit with 2 baths. 15ft. + soaring ceilings, a tremendous walk-in closet, and custom wall to wall bedroom cabinets right in the heart of the North Shore. LOW MONTHLY MAINTENANCE FEE and an assigned parking space included in your purchase.
Another AMAZING LUXURY DUPLEX FOR SALE! A totally renovated oversized 1 bedroom mezzanine conversion to a 2 bedroom/office space. Fabulous PANORAMIC WINDOWS with Spectacular Manhattan skyline, New York harbor views.
Minutes to the Ferry, near buses, restaurants, shopping & schools. Quick & easy commute to Manhattan and conveniently located near the New Empire Outlets, St. George Theatre, Staten Island Yankees Ballfield, Lighthouse Museum, and the future Lighthouse Point! 
You don't want to pass up these amazing properties! 
More about Holly's Staten Island Buzz Realty
Buying or selling a home is an exciting yet stressful time, so finding the right realty is an extremely important decision. We believe that there are two kinds of Real Estate professionals: those who understand the emotional and financial complexity of selling and buying a home, and those who don't. If the idea of buying or selling a home is perplexing to you, look no further: we work with integrity and knowledge to guarantee that your experience is unmatched.
Don't hesitate to contact us on 
Facebook
 or 
Twitter
, and be sure to visit our 
about page
. Holly can also be reached by email
Holly@WiesnerOlivieri.com
. Find out why our clients keep recommending us as their Staten Island Real Estate company of choice! I look forward to meeting up with you soon!
Contact Holly's Staten Island Buzz Realty 60 Bay St. Suite 701 Staten Island N.Y.10301 Today! Office: #718-702-6848 or #917-414-0847