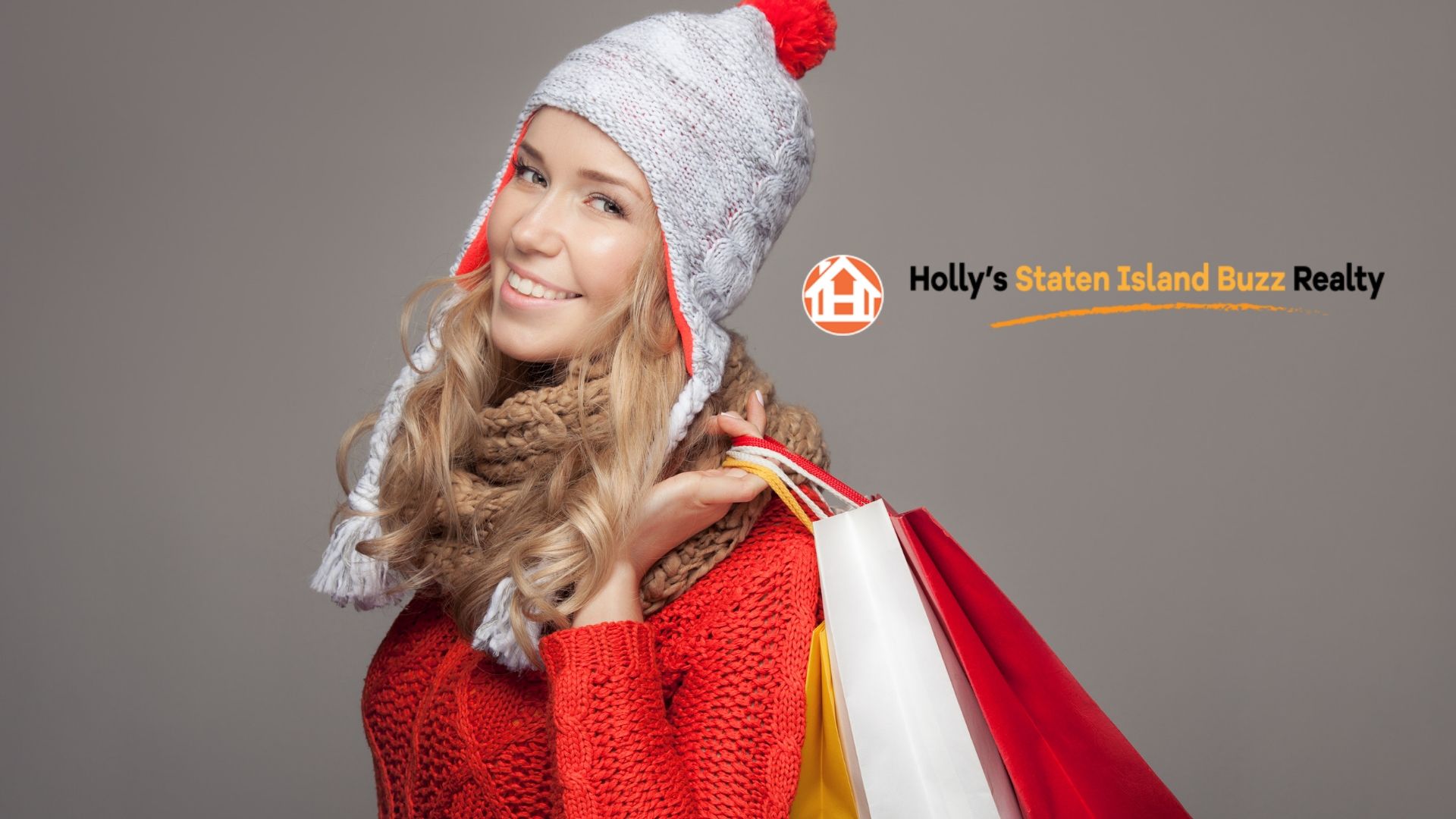 We can hardly believe the holiday shopping season is upon us! Friends, family, co-workers; it seems like every year our lists grow a little bit longer. While some shoppers will instantly flock to their laptops in search of the best deal, Holly's Staten Island Buzz Realty likes to keep it local. Some of our favorite places for unique gift-giving options are conveniently located right in the heart of the bustling north shore of our borough. So, if you're looking to cross some names off your holiday shopping list then check out these recommendations for the best places for holiday shopping on Staten Island's north shore.
Forest Avenue Shopping Center, Port Richmond
Located at the corner of Forest & Barrett Aves., this retail space originally opened in 1957. An open shopping mall, with over 800 parking spaces, Forest Avenue Shopping Center is home to about 20 retailers. In 2015, the area was completely renovated providing shoppers with a beautiful new façade to enjoy as they shop. PetSmart, TJ Maxx, Party City, and Michaels Craft stores are just a few of the fantastic stores in this development. Work up an appetite searching for deals? Trust us, you've come to the right place! This complex offers an array of restaurants where you can grab lunch before resuming your holiday shopping marathon.
Empire Outlets, St. George
Right outside the Staten Island Ferry terminal lies an oasis of more than 350,000 sq. feet of retail space in New York City's first outlet mall. Empire Outlets features over 100 designer stores and 3.5 acres of outdoor green space. Tenants include such notable retailers as H&M, Nordstrom Rack, Nike Factory, and Gap Inc.'s subsidiaries Banana Republic and Old Navy. Even Ebenezer Scrooge would agree that the deals at Empire Outlets simply can't be beat!
Wicked Stitches, West Brighton
Wicked Stitches in West Brighton embroiders monograms and other designs on any item you bring into their store, without having to buy one of their items first. So, if you want a personal item you own already to be embroidered, they can do it for you. Wicked Stitches also allows you to buy from their line of products to embroider for gifts this holiday season. Monograms start at $5 and up. It's the perfect place to purchase a custom gift this holiday for a friend or business owner.
Richmond Hood Company, West Brighton
Staten Island is an obscurely special place. It's New York City without a question, but it's also a proper small island community. The Richmond Hood Company's goal is to showcase and celebrate this unique cultural blend while offering a nice mix of footwear, apparel, eyewear, accessories, and skate goods. This specialty shop sells products that are hard to find and represent the local flavor with their selection of t-shirts, hoodies & gifts representing the whole island.
Hall of Frames, Grasmere
Is there an art lover on your list? Hall of Frames in Grasmere sells local artists' paintings in the store. You can also buy the art in a custom-made frame. If you don't want to buy the original painting, you can buy a print of the painting instead. Stocking stuffers rejoice, the store also sells other local business items including soaps, scarves, and jewelry.
Honor Wines, St. George
Honor Wines is a family-owned wine shop that specializes in organic small-batch, delicious, unique wines. The establishment's knowledgeable and approachable staff will be only too happy to assist you with selecting the perfect bottle of spirits to take to your holiday party or to give as a holiday gift. Bonus tip, the store hosts a meet and greet every Friday where friends and neighbors can sample some of the store's unique stock. Buy a bottle as a gift and take one home for yourself.
Gifted, West Brighton: Gifted is a kaleidoscope of curious trinkets, classic toys, handmade jewelry, small-batch sweets, bath & body products, men's grooming gifts, scented candles, tabletop gifts, and fashion accessories. The store is a celebration of all seasons, traditions and occasions – including the holidays! They offer great gifts for men, women and children. In addition, Gifted ships nationwide and offers in-store pickup. You can't beat the convenience or the selection at this north shore treasure.
As your dedicated Staten Island Licensed Real Estate Broker, Holly's Staten Island Buzz Realty wants to help you get to know and support our local small business owners. So, get out there and enjoy the season in some of these north shore establishments that will undoubtedly have the perfect presents for everyone on your list!
Find a great deal or unique gift at one of these locations? Message us or tag us on one of our social media handles. We wish all of our friends and followers a Happy Holiday from Holly's Staten Island Buzz Realty, 4 Minthorne Street, Staten Island N.Y.10301 Today! Office: #718-702-6848 or #917-414-0847
More about Holly's Staten Island Buzz Realty
Buying or selling a home is an exciting yet stressful time, so finding the right realty is an extremely important decision. We believe that there are two kinds of Real Estate professionals: those who understand the emotional and financial complexity of selling and buying a home, and those who don't. If the idea of buying or selling a home is perplexing to you, look no further: we work with integrity and knowledge to guarantee that your experience is unmatched.
Don't hesitate to contact us on Facebook or Twitter, and be sure to visit our about page. Holly can also be reached by email Holly@WiesnerOlivieri.com. Find out why our clients keep recommending us as their Staten Island Real Estate company of choice!
I look forward to meeting up with you soon!