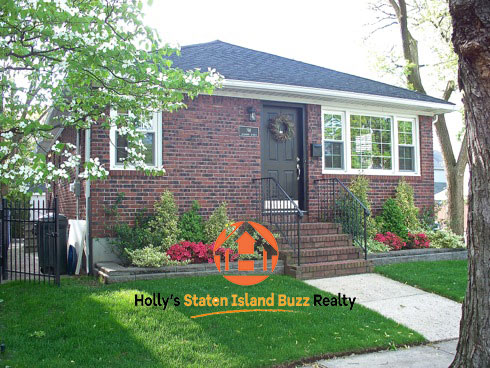 One thing you'll notice when driving around Staten Island, is the variety of home styles for a potential buyer.
I've written before about the ranch style home, but now Realtor Magazine has included me in their recent article on ranch homes. Read on to see if the ranch style home is a lifestyle fit for you.
Thanks Barbara Ballinger for the recent interview about ranch homes. Putting The Cool Back In Ranch Style Homes.
"Back East, they remain popular on New York's Staten Island because they're among the more affordable options and offer relatively open plans as opposed to Colonial- and Victorian-style layouts, says Broker-Owner Holly Wiesner Olivieri of Holly's Staten Island Buzz Realty. She and her husband bought a ranch 17 years ago for its private cul-de-sac location, proximity by ferry to Manhattan, and handyman-special price.
It was great discussing how ranch homes have their popularity with a modern twist, and how the simple design gives you multiply options for renovating to fit your lifestyle. Location is always the biggest priority, but if a ranch home wasn't on the top of your list, the articles will inform you how easily the home can be transformed to fit your needs.
More about Holly's Staten Island Buzz Realty
Buying or selling a home is an exciting yet stressful time, so finding the right realty is an extremely important decision. We believe that there are two kinds of Real Estate professionals: those who understand the emotional and financial complexity of selling and buying a home, and those who don't. If the idea of buying or selling a home is perplexing to you, look no further: we work with integrity and knowledge to make guarantee that your experience is unmatched.
Don't hesitate to contact us on Facebook or Twitter, and be sure to visit our about page. Holly can also be reached by email Holly [at] WiesnerOlivieri [dot] com . Find out why our clients keep recommending us as their Staten Island Real Estate company of choice!
I look forward to meeting up with you soon!