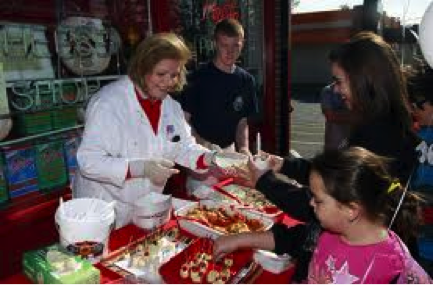 Forest Avenue Comes Alive
Each neighborhood of Staten Island has its own character and history; and the West Brighton section is no different.  West Brighton residents take pride in all of the things their community has to offer; Snug Harbor Cultural Center, the Staten Island Zoo, and even the rich history you can find in the many abandoned cemeteries scattered throughout the area.  But nothing brings West Brighton residents together like the events that take place along Forest Avenue.
Most Staten Islanders could tell you that Forest Avenue is known for hosting two of Staten Island's most famous parades (St. Patrick's Day and Memorial Day), and that many of Staten Island's road races take place along his street.  But as your North Shore Expert, it is my pleasure to let you in on a lesser-known event that has people lining the streets and businesses booming just the same: Previously know as the The Forest Avenue Stroll, is launched  today as the "Shop Local" campaign. Sponsored by the Forest Avenue Business Improvement District,  this year's Forest Avenue "shop local" campaign will take place on Saturday, May 18, 2013 from 10:00 am to 2:00 pm.  The"shop local"campaign will have businesses handing out coupons and restaurant guides. What a great opportunity to stroll down Forest Avenue, where residents can not only see what all the local businesses have to offer, but can also connect with neighbors, friends and other community members.  Starting only 8 years ago, the stroll now renamed "shop local" takes place twice a year; once in the spring and once during the winter holiday season, and is a perfect example of how although West Brighton is rich in history, it is also evolving and improving as the years go on.  The "shop local"  is made possible through the investments of the merchants and property owners within the Forest Avenue Business Improvement District.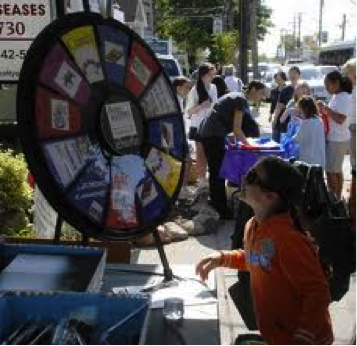 What can you expect to see at today? From Hart Boulevard to Broadway, you can expect to find Forest Avenue packed with residents taste-testing treats from the neighborhood's most popular restaurants, filling out raffle tickets for prizes from some of their favorite boutiques, getting helpful business information, listening to live bands at the local music venue, and even taking pictures with Cookie Monster, Dora or Elmo. There is no doubt you will find residents shopping, neighbors mingling and catching up with one another, and children lining the sidewalks, sucking on their lollipops while they try out the "freebies" they just received.  One thing is for sure, you will never go home empty handed or with an empty stomach after attending the festivities on Forest Avenue.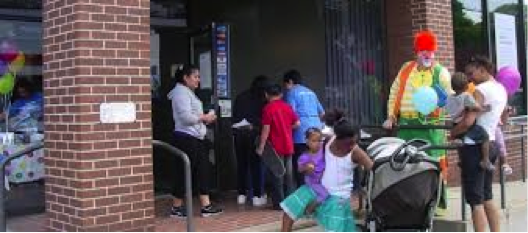 So, if you are looking for a home, on the North Shore of Staten Island, one thing is for sure: this neighborhood has it all.  It has history and charm, friendly locations, tranquil neighborhoods, booming businesses and even a night-life; and no one knows the West Brighton community better than your North Shore Expert.  To find out more about what this neighborhood has to offer, contact me, Holly Wiesner Olivieri, to set up an appointment.