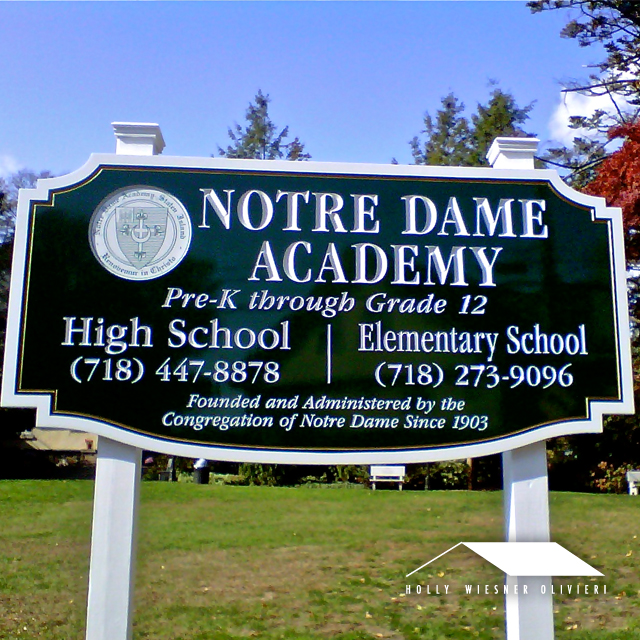 Located on a 13-acre campus at 78-78 Howard Avenue in Grymes Hill, Notre Dame Academy is a private Catholic girls' school consisting of an elementary school (Pre-K- 8) and a high school (9-12). Notre Dame serves approximately 700 students and provides an education in the Catholic tradition while being open to girls of all faiths.
Notre Dame Academy was founded in 1903 after Mr. William Miller-Jones traveled to Montreal to ask the Sisters of the Congregation of Notre Dame to come and start a school on Staten Island. The school opened in September 1903 and was called the Academy of Our Lady of the Blessed Sacrament.
Notre Dame Academy High School offers a college preparatory liberal arts and STEM (science technology, engineering, mathematics) curriculum. In addition to fulfilling the requirements for a Regents diploma with Advanced Designation, students also have the opportunity to take a selection of Advanced Placement courses and earn college credits through its affiliation with a nearby University. Students are offered an array of electives, activities and athletic teams.
For more information, visit http://www.notredameacademy.org/.