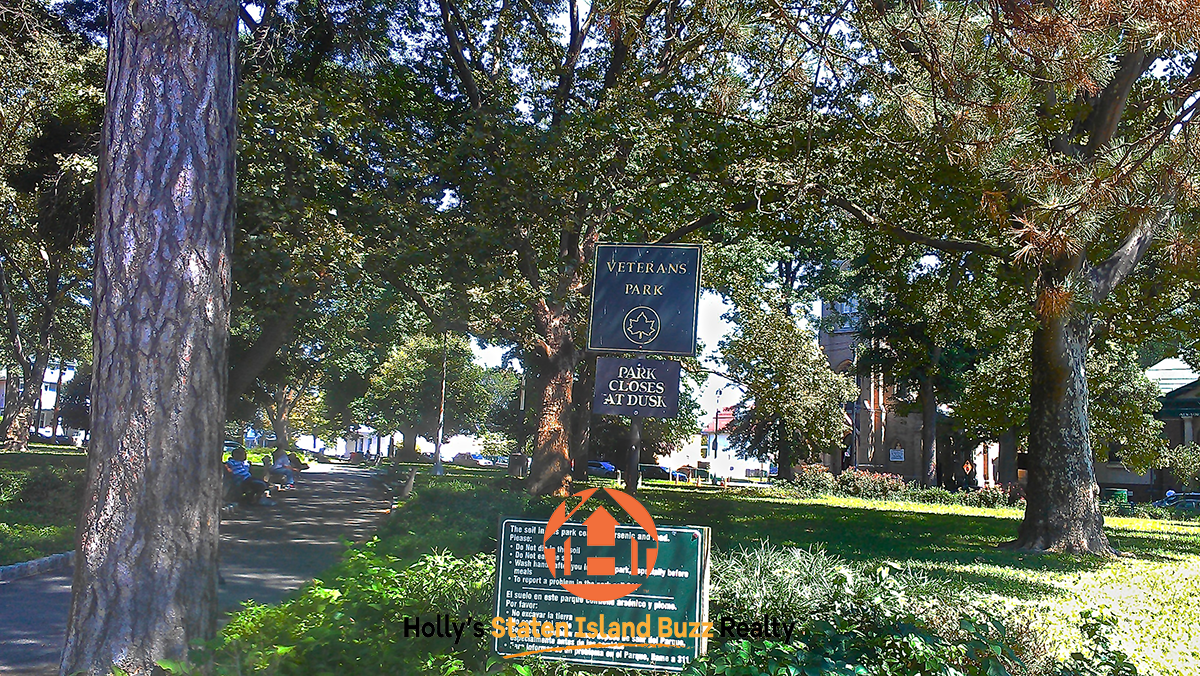 Bounded by Heberton, Vreeland, Bennett and Park Streets, Veteran's Park is Staten Island's oldest park. It was laid out in 1836 as a village green or common area when Port Richmond's village streets were mapped. In 1898, the park was named Port Richmond Park, later to be changed in 1949 to Veteran's Park as a tribute to American veterans.
Although at one time the park was enclosed by an iron fence, it is now an open green square with a flag pole in the center, providing breathing space for the community. A paved path lined with benches provides easy access across the park. There are nearly two dozen trees, including Pin oaks, London planetrees, pines and sweetgums that provide shade and beautiful scenery.
Many historic and neighborhood landmarks surround the park, including P.S. 20, the Park Baptist Church (est. 1841), the St. Phillips Baptist Church (est. 1871), the Parkside Senior Apartments, Victorian-style homes, and the Port Richmond Library (1905). Memorials commemorating P.S. 20 Principal Eugene G. Putnam (1865-1913) and American Revolutionary War officer and political leader John Sullivan can be found throughout the park.
For more information, click here