Port Richmond is located on the North Shore of Staten Island, situated along the waterfront of the Kill Van Kull. The Bayonne Bridge serves as the border between Port Richmond and Elm Park, which is to the west. Port Richmond is one of the oldest neighborhoods on the island and was an important transportation and industrial center in the 19th century. The neighborhood evolved from being a mixed Dutch and French settlement into a thriving waterfront industrial and transportation hub and eventually served as the prime ferry launch from Staten Island to New Jersey. It was a transfer port for freight and passengers traveling by boat between New York City and New Brunswick, New Jersey, and ferries ran continually from Port Richmond to New Jersey until shortly after the Bayonne Bridge was built in 1931. The area also became the site of an important stop on a coach route between the city and Philadelphia. In the 1880s, the Staten Island Railway built a North Shore branch with a stop in the village on Richmond Avenue, which had become the island's main shopping area. Port Richmond Avenue, which has been known over the years as Church Road, Port Richmond Plank Road, Stone Road, and Richmond Avenue, was a busy commercial center.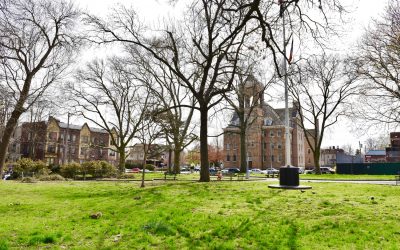 Bounded by Heberton, Vreeland, Bennett and Park Streets, Veteran's Park is Staten Island's oldest park. It was laid out in 1836 as a village green or common area when Port Richmond's village streets were mapped.
read more




The opinions expressed on this blog are my own personal opinions. They do not reflect the opinions of the real estate company. 
All images appearing on the Holly's Staten Island Buzz Realty web site are the exclusive property of Holly Wiesner Olivieri and are protected under the United States and International Copyright laws. The images may not be reproduced, copied, transmitted or manipulated without the written permission of Holly Wiesner Olivieri. Use of any image as the basis for another photographic concept or illustration (digital, artist rendering or alike) is a violation of the United States and International Copyright laws. All images are copyrighted © Holly Wiesner Olivieri.