Located in the northeastern section of Staten Island, the neighborhood of Stapleton borders the waterfront of Upper New York Bay, and is roughly bounded on the north by Tompkinsville at Grant Street, on the south by Clifton at Vanderbilt Avenue, and on the west by Grymes Hill at St. Paul's Avenue and Van Duzer Street. Stapleton is one of the oldest waterfront neighborhoods in the borough, built in the 1830s on land once owned by the Vanderbilt family. Stapleton, like much of the Island's north shore, has old, standalone homes that have been in the area since the Victorian era, as well as new developments such as condominiums and apartment buildings. Stapleton is also known for its vibrant street art, winding roads, used book stores, and coffee shops. The neighborhood also contains a huge diversity of restaurants, including an American-style diner, as well as Sri Lankan, Mexican, and Italian eateries.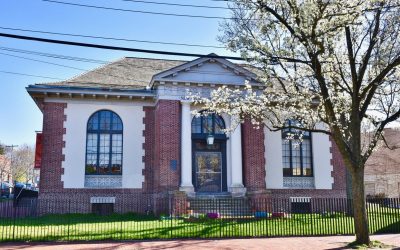 Located at 132 Canal Street in Stapleton, the Stapleton branch of the New York Public Library has been a center of community life since its opening in 1907. Located near the center of Stapleton Village and adjacent to Tappen Park and the Old Village Hall, the iconic Stapleton Library serves its neighborhood by offering programs for all ages, providing access to computer technology, providing educational programs, and of course, lending books, magazines and other forms of media. The renovated building was reopened in 2013 with much fanfare and excitement from the neighborhoo
read more




The opinions expressed on this blog are my own personal opinions. They do not reflect the opinions of the real estate company. 
All images appearing on the Holly's Staten Island Buzz Realty web site are the exclusive property of Holly Wiesner Olivieri and are protected under the United States and International Copyright laws. The images may not be reproduced, copied, transmitted or manipulated without the written permission of Holly Wiesner Olivieri. Use of any image as the basis for another photographic concept or illustration (digital, artist rendering or alike) is a violation of the United States and International Copyright laws. All images are copyrighted © Holly Wiesner Olivieri.